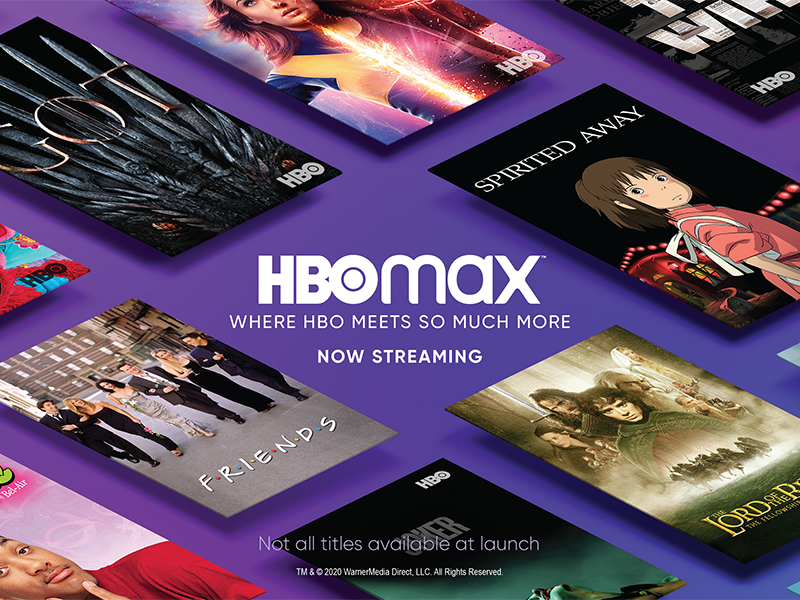 C Spire HBO subscribers—we have news.
Your HBO or Premium Movies Bundle subscription on C Spire TV now gets you access to the streaming app HBO MAX at no additional charge.
That means you can now stream your favorite HBO shows, blockbuster movies and exclusive original series whenever you want and from wherever you are.
What do you get?
Your $20 monthly subscription will continue to get you everything that's on HBO, plus movies and shows from networks like TBS, TNT, CNN, Cartoon Network, Adult Swim and Turner Classic Movies. Current and new subscribers to C Spire TV's HBO and Premium Movies Bundle will gain streaming access to HBO MAX-exclusive programming as well as 2,000+ shows, movies and all of HBO's original programming. Top-rated movies and shows include:
DC Universe:

Joker, Wonder Woman, Shazam, Batman, Superman, Aquaman

For kids:

Looney Toons, Sesame Street, Tom Jerry, Scooby Doo, Jetsons, Flintstones, Lego Movies

For teens & young adults:

The OC, Pretty Little Liars, All the CW Shows, Gossip Girl, South Park

Favorites:

Fresh Prince, Friends
Download the app.
To get started, simply register and download at HBOMax.com. Use your C Spire TV credentials to login to the app and start streaming from your phone, TV, mobile device, tablet or gaming system. Get answers to your device compatibility questions here.
Not an HBO subscriber? No problem.
Any C Spire TV customer can add an HBO or Premium Movies Bundle subscription for +$20 and get the HBO Max at no additional fee.