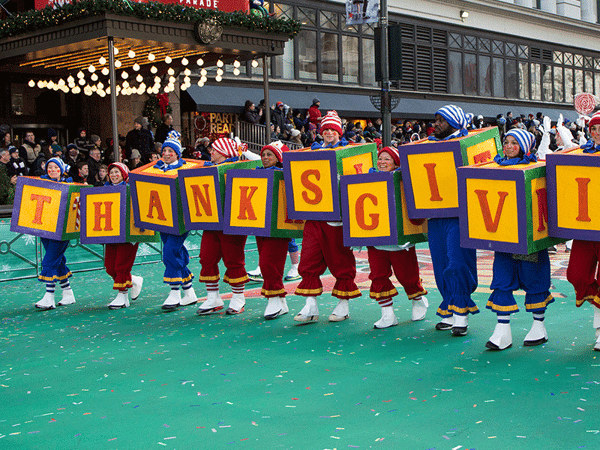 From football games to holiday traditions, C Spire TV is stacked with family-friendly programming this Thanksgiving. Here's a shortlist of seasonal classics and live programs coming this week.
A Charlie Brown Thanksgiving
7 p.m. CT Wednesday, ABC
Whether you're just arriving from holiday travels or hosting friends and family, spending your Thanksgiving eve with this classic from Charlie Brown and the Peanuts gang is a fun way to get in the holiday spirit.
Macy's Thanksgiving Day Parade
9 a.m. CT Thursday, NBC
Every year since 1924, the streets of Midtown Manhattan in New York City have come to life with floats, marching bands, animals and inflatable novelty balloons depicting cartoon characters of the era. This year, viewers can see the debut of Astronaut Snoopy and Green Eggs and Ham, as well as the return of fan-favorite Smokey Bear.
Egg Bowl: Ole Miss at Mississippi State
6:30 p.m. CT Thursday, ESPN
It's about more than bragging rights—the winner of the Egg Bowl rivalry game between Ole Miss and Miss. State can reap the spoils of victory for years to come. This year, a win would give the Bulldogs bowl-game eligibility and keep Coach Joe Moorhead off the hot seat. A Rebel win would not only dash those hopes, but also place Ole Miss ahead of State in the SEC West.
NFL: New Orleans Saints at Atlanta Falcons
7:20 p.m. CT Thursday, NBC
The Atlanta Falcons are responsible for one of the New Orleans Saints' two losses this season—and this rematch happens on Atlanta's home turf. Can the team with the NFC South's worst record beat the division leader again?
Southern Mississippi at Florida Atlantic
6:30 p.m. CT Saturday, NFL Network
The Conference USA East's leaders, Florida Atlantic, will host Southern Miss. in Boca Raton fresh off an upset win against the University of Miami. The Golden Eagles will need to swoop in with a full-team effort to dash the surging Owls in the last game of both teams' regular seasons.