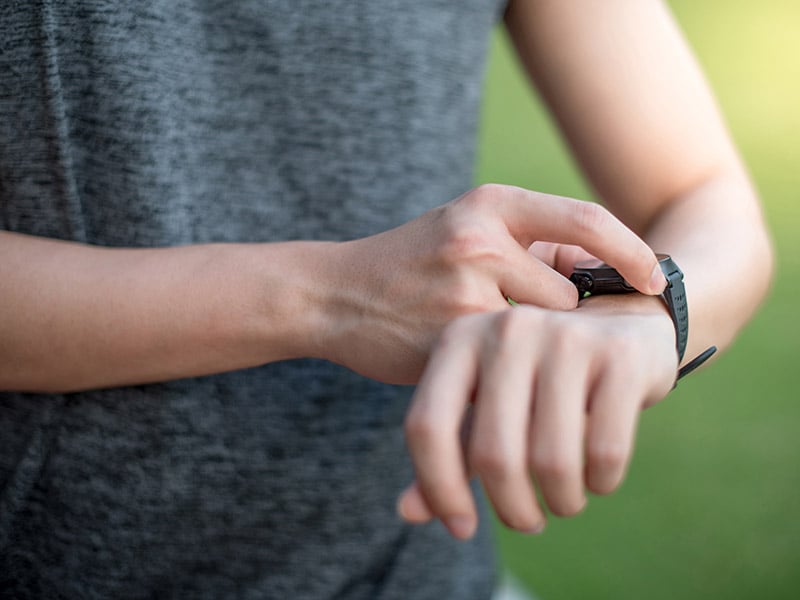 "New year, new you." We've all heard the saying. And we've all started a new year with determination and good intentions. But while an average 44 percent of adults in the U.S. make a resolution to take their health and fitness seriously each January, less than half are still committed six months later.
Is this the year you (and we) actually make a lasting commitment to our health? The coach you need to help you could be on your wrist already, thanks to smart watches and fitness trackers for iOS, Android and other platforms.
While the sensors in a wristwatch or ring won't take the place of a personal trainer, they can help you achieve your fitness goals. Here are four of the latest.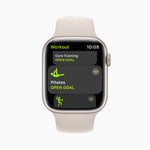 Apple Watch Series 7
The popular Apple Watch Series 7 has plenty of built-in features that compete with dedicated fitness trackers, including sensors that report on your body's vital signs. The electrocardiogram (ECG) measures your heart rhythm and activity while another onboard sensor measures oxygen saturation in the blood (SpO2), which is helpful for training at a high altitude or if you have an underlying health condition.
But the Apple Watch goes far beyond measurements to include dozens of workouts, including walking, running, rowing and cycling, as well as Tai Chi and Pilates. An upgrade to Apple Fitness+, an add-on subscription service, gives you new workouts every week ranging from 5 to 45 minutes in duration.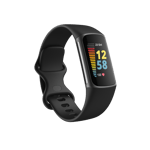 Fitbit Charge 5/Luxe
Fitbit is on a lot of experts' best-of 2021 lists. The Fitbit Charge 5 is CNET's favorite for its ECG app, built-in GPS and blood oxygen sensor. According to Fitbit, it also detects "tiny electrical changes called electrodermal activity (EDA) responses" to help stress management.
TechRadar chose the more petite Fitbit Luxe as their current favorite, saying, "the Luxe performs admirably, providing accurate step and heart rate tracking, with the day's stats accessible with a flick of your finger." With a gold stainless steel Parker Link Bracelet from jewelry brand Gorjana, the luxe model is also quite fashionable.

Samsung Galaxy Watch4
Over in Android world, Samsung has released the first smart watch to measure body fat, skeletal muscle, body water and body mass index with the Galaxy Watch4. The BioActive sensor measures ECG and checks and monitors abnormal heart rate and rhythm. With real-time readings, the Galaxy Watch4 allows you to track and assess your wellness on your own schedule.
If getting moving in the first place is a struggle, don't worry—this gadget not only detects physical activity to track your routines, but also supports more than 90 exercises to give you an accurate report of your workouts.
Shop for Samsung Galaxy Watch4
Oura Ring
If you're like many others, you stopped wearing a watch when smart phones hit the scene. Or, maybe you like your watch and need a fitness tracker with a lower profile. The Oura Ring is exactly what it sounds like—a ring that fits on fingers sized 6-13 and monitors heart rate 24/7, delivering personalized health insights, sleep analysis and more.
Billed as "a sleep lab wrapped around your finger," the Oura Ring analyzes your deep sleep, REM sleep, light sleep, nightly heart rate and bedtime schedule to determine if you're getting a good night's sleep. Rest is pretty key here; it also measures "restorative time" so you know if you're taking enough breaks throughout the day and getting the recovery your body needs. There's also nap detection and rest mode. And when you're ready to get moving, it detects more than 30 activities for you and delivers insights after you've finished.
Ready to commit? Get started by checking out these wearable fitness trackers.