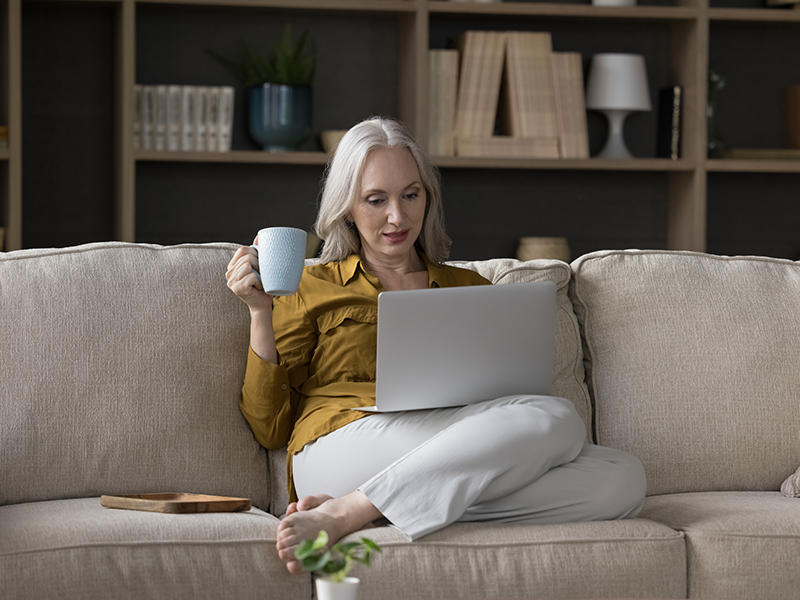 You know what people love? Convenience. And we prove it every day.
According to the National Retail Federation, convenience is a huge priority for consumers. More than half of us admit we're more willing to consider a purchase when it's convenient, and 66 percent of us pay for delivery services like Amazon Prime and Instacart.
We're obsessed with convenience because time is the most valuable resource we have. It's more valuable than anything tangible, like a private jet, and more valuable even than intangibles like laughter and love. Time is the only thing we can't replace or replicate—that's why any activity that becomes a burden on our time (ahem, waiting for webpages to load) is bothersome at best.
But as hard as we work to not be inconvenienced, fiber internet works harder than any of us. Pound for pound, fiber outpunches its weight class against cable and DSL internet on the convenience meter. And it's not even close.
Here are three ways fiber internet makes our lives easier.
Fast internet is the new normal.
Without a doubt, experiencing slow internet can be excruciating. As home internet has evolved, we've grown to expect near-immediate results for our searches, lag-free entertainment streaming and a capacity for virtually limitless connectivity. But you can only reach those levels of convenience through broadband fiber internet, which checks all the boxes and then some. Score, fiber.
The always-on internet.
Once upon a time, at-home entertainment logged off at midnight—what few television channels you had would simply sign off to static until the morning. By the time the internet hit the mainstream, those days were over. Now—provided you don't use cable, DSL or a home internet provider that throttles your speeds—you can access entertainment or practically anything you want at any time. And all your smart-home devices? Like fiber, they're always on.
Pair fiber with whole-home WiFi, and wow.
Most households that have internet also have a WiFi router that covers the home with internet signal. Or at least they try—a single router has a hard time reaching upstairs bedrooms and other out-of-the-way nooks. That's not very convenient. But whole-home WiFi systems often use mesh technology and extension pods (like our own Smart WiFi 6) to truly blanket your home, and when paired with high-speed fiber, you'll be able to access fast, convenient internet all over your home.
Ready to get serious about your convenience? Check your address for C Spire fiber availability and get started.