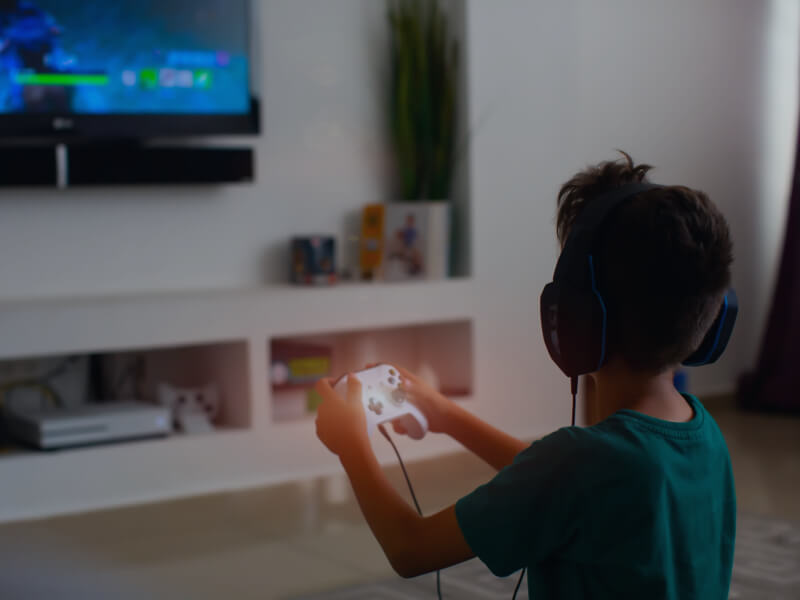 Online gaming has been around for a minute, but it didn't finally achieve its full potential until fiber internet became widely available. Now, thanks to broadband fiber internet, online gaming has become truly global.
Here are four big reasons to get your game on with fiber internet.
Higher bandwidth
Fiber internet gives you high speeds and wide bandwidth, two main qualities your internet must have to handle serious online gaming. Fiber sends large amounts of data information at the speed of light, enabling a seamless gaming experience. There's so much bandwidth, in fact, that your marathon gaming sessions won't hog it all. Your family and friends will still have plenty left for streaming movies and music and more.
Faster downloads and uploads
Some internet providers do a funny thing with internet speed: They'll give you decent download speeds, which is how quickly information reaches your computer. But they'll put the brakes on upload speeds, or the time it takes for information to reach the servers that route to computers around the world. With symmetrical speeds—meaning your download and upload speeds are relatively consistent—you're able to game competitively without compromising.
DYK? C Spire Fiber is the fastest home internet in Mississippi according to Ookla, the global leader in internet testing and analysis.
Low latency and ping rate
Fiber internet is also associated with low latency, which is the delay in sending and receiving data. There isn't one single cause of latency—the distance the information has to travel, your internet speed and the performance of your router all contribute. Ping rate is the measure of latency, and the lower the number, the better for online gaming. To make sure you never miss a shot, pay attention to this often-overlooked internet statistic.
No data caps
What's the worst that could happen while gaming, after bandwidth, asymmetrical speeds and high ping rate rob your experience? Having someone pull the plug completely. Yes, it's amazing that some internet providers still place a limit on how much data you can use on your home internet plan (C Spire doesn't use them). If you're dealing with an internet data cap, it's time to switch providers.
Before you game, make sure your home internet is up to the job. Check for C Spire Fiber home internet availability here.