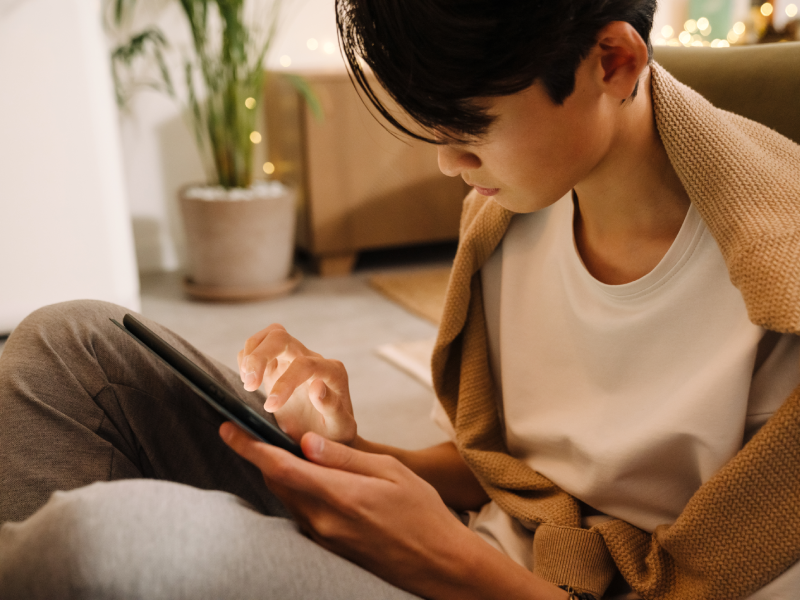 Every parent is responsible for steering their children to a successful adulthood. And every parent today has to confront the reality of an online world and how it can impact the growth and development of their kids.
"We need to have open communication with our kids and teens, and they need to know danger is lurking around every corner online," said Dr. Alyssa Killebrew, a licensed clinical psychologist and owner of Killebrew Psychological Services.
We spoke with Dr. Killebrew and licensed clinical social worker and therapist Suzanne Campiche, who works with kids and teens at the Center for Advancement of Youth at Children's of Mississippi Hospital, about the online dangers facing youths today.
Comparing themselves to peers
"On social media, most people post their highlight reels. If kids are constantly comparing the worst part of their day, or the worst thing going on in their life with something that is the most positive thing in someone else's life, they can feel bad about that and feel like their life is worse. It can set them up for poor self-esteem, anxiety or depression, and in that way can be harmful." —SC
Interacting with people they've never met
"A lot of kids these days have friends they met online, who they've been talking to for years, and sometimes parents obviously are very concerned about that because they don't know that these people are who they say they are." —SC
Using devices without supervision
"We have so many young people whose parents feel they need to have independence, and they're not monitoring their online activity. And there are some really scary things happening with kids on their phones. Maybe their child is suicidal and texting their friends about that. Children could be partaking in cutting behaviors or using substances, and their brains are not developed enough—kids are very impulsive."—AK
Losing sleep over their devices
"Screen time can impact sleep, because any kind of screen that is emitting light keeps your brain awake. If kids are on their devices when they should be sleeping, it can make them tired during the day, which could affect their mood and development." —SC
Not realizing content they post is forever
"On Snapchat, kids can post videos and they disappear after the recipient sees them. But do they really disappear? There's no ability for parents to track what their kids are posting and monitor what other people might be seeing." —SC
Being aware of how screen time is linked to depression and anxiety
"We know that as screen time increases, so does depression. As screen time decreases, so do depression numbers and also anxiety. We want to have a balanced life. We don't want to be people who can't sit and have a face-to-face conversation with another human being."—AK
Take the pledge
Make sure your kids understand that having a connected device comes with responsibilities. This pledge provides guidelines to help your kids and teens use their devices and the internet safely.
More resources for parents
Read more helpful articles about restricting content, limiting screen time and setting boundaries for social media in the C Spire Parents' Resource Center.
Upgrading your internet with C Spire Fiber and WiFi is easy. Check for availability in your neighborhood here.