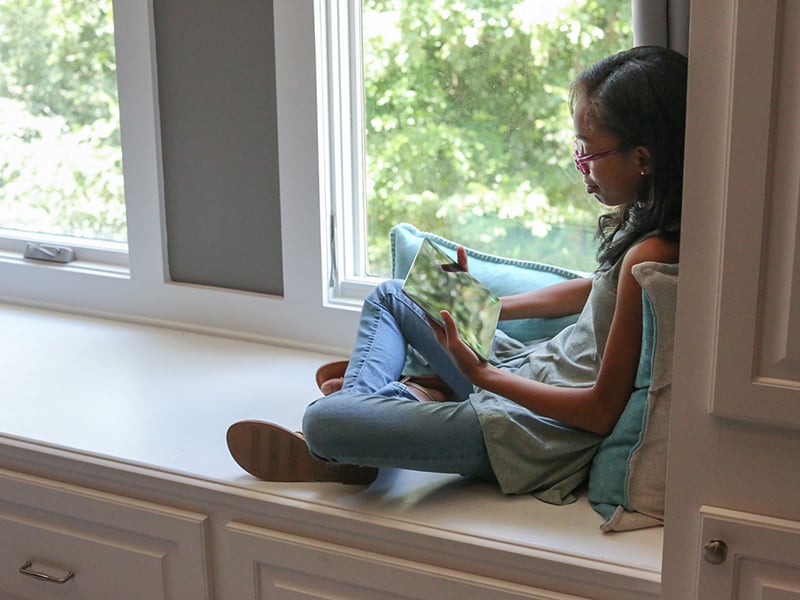 Parenting in the digital age requires internet savvy and a commitment to keeping up with the rapidly changing online landscape. When your child logs onto a tablet, laptop or mobile phone, the world is at their fingertips. And sometimes that can lead to a world of trouble.
In the worst-case scenario, a wide-open internet on your home network means your child could stumble onto content that you wouldn't want them to watch or read. Without putting parameters on the types of content you want to allow to pass into your home, every bit of information on the internet—true and false, good and bad—can be accessed from their devices.
But there are tools available to help you lock out harmful and objectionable content from your home network. Although there are different ways to assert your house rules on the home internet, we'll look at the C Spire Smart WiFi system as an example of how to make this easy and intuitive.
Filtering content
C Spire Smart WiFi allows you to manage access for a device or individual by assigning one of four presets that limit certain types of content.
No Limits. Users on your home network can access any site on the internet.
Kids Appropriate. Content that is tagged as NOT appropriate for kids will be filtered and inaccessible.
Teenager Friendly. Content that is tagged as NOT appropriate for teens will be filtered and inaccessible.
No Adult Content. Any content tagged as adult content will not be accessible.
Another interesting feature is that the setting applied to an individual follows them from device to device. For example, if your teenager has a tablet and a smart phone, they would be limited to content tagged "Teenager Friendly" on both devices. Ad blocking and protection against malware threats can be used in the same way.
Limiting internet usage
The appropriate amount of screen time is unique to your family, and not every day may call for the same rules. Some parents may want to limit device usage in different ways on weekdays versus weekends. But you also need the flexibility to limit usage on the fly.
Not only can you save time limits and time ranges for internet access by device or by user, but you can also engage the Time Out feature to pause the internet for any device on your home network. That's handy for when a member of the family needs to take a break, or to unplug for a family night without devices.
Best of all, these filters can be added without compromising your home internet performance. Learn more about C Spire Smart WiFi here.