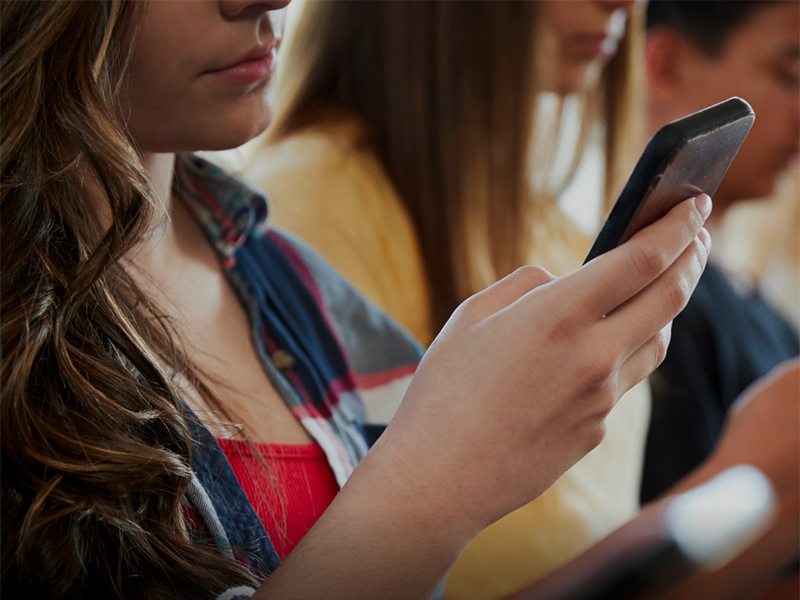 Let's get the obvious out of the way: TikTok and Snapchat are popular with kids and teens because, for the most part, parents aren't there. You simply can't be everywhere, and you shouldn't be everywhere. But kids and teens still need guidance in navigating their way to adulthood.
Like chat rooms, MySpace and Facebook did for earlier generations (lookin' at you, reader), TikTok and Snapchat are where your kids go to find entertainment and connect with friends. And because both of these social media apps give them an endless scroll of information, they exert an incredible amount of influence over teens.
Our friends at Bark, an online safety-monitoring app that gives parents tools to protect their kids from online threats, are trusted authorities in this area. We asked them the hard questions and learned what parents need to know about TikTok and SnapChat.
TikTok
How do kids use TikTok?
"TIkTok is a popular way for teens to share videos. Each video lasts up to three minutes, and users can add a variety of filters and effects to enhance them. They also have the ability to send videos privately among friends or with the general public. Anyone can see public videos, even if they don't have an account. The app compiles the most popular videos into a feed serving as a highlight reel for the entire global platform. Needless to say, TikTok can lead to some unsettling online activity."
What are the risks?
"Cyberbullying is a major issue on TikTok. People can create multiple accounts, using aliases to target others they don't like. Trolling is popular, too — especially through the Reactions feature, which allows users to respond to videos with videos of their own. At its core, TikTok encourages expression through music, but sometimes people express things that are highly personal or sensitive. Kids who admit to depression are often met with dismissive and sarcastic reactions."
How can parents give their kids freedom but also protection?
"Parents can implement [a number of in-app safety] features using a password-based system through their child's account or with Family Pairing mode, which directly links a child's account to a parent's account. This mode enables parents to manage a kid's journey through TikTok as they grow and mature, allowing parents to customize their safety settings based on individual needs. Keep in mind, however, that these safeguards will only work on accounts that you know about."

Snapchat
Give us the rundown on Snapchat. What exactly is it?
"Snapchat is a photo-sharing and messaging app that's been around since 2011. It's most widely known as the app that launched the 'disappearing message' craze that's still popular to this day. As of July 2021, Snapchat has 293 million daily users."
Why are so many people using it?
"One of the biggest draws of Snapchat is that messages disappear after a certain amount of time — individual Snaps disappear immediately after viewing and Stories disappear after 24 hours. This can give users a feeling of freedom. But a quick screenshot or recording means that just like anywhere else on the internet, what you post can come back to haunt you."
Do parents have ways to help their kids manage this?
"Snapchat does age-gate content. When a new user inputs their birthdate, Snapchat will show them content based on their age. So if your 13-year-old puts in their proper birthdate, Snapchat has stated that their algorithms will not expose them to age-inappropriate content. Parents should be advised that this is a limited solution — changing your age on Snapchat only takes a tap of a button."


Family Online Safety Pledge
Make sure your kids understand that being online comes with responsibilities. This pledge provides guidelines to help your kids and teens use their devices and the internet safely.
What's Next
The C Spire Connect & Protect plan gives parents tools to easily track their kid's location, restrict content, limit screen time, set boundaries for social media, and help protect them online at any age.
Read more helpful articles in the Parents' Resource Center.