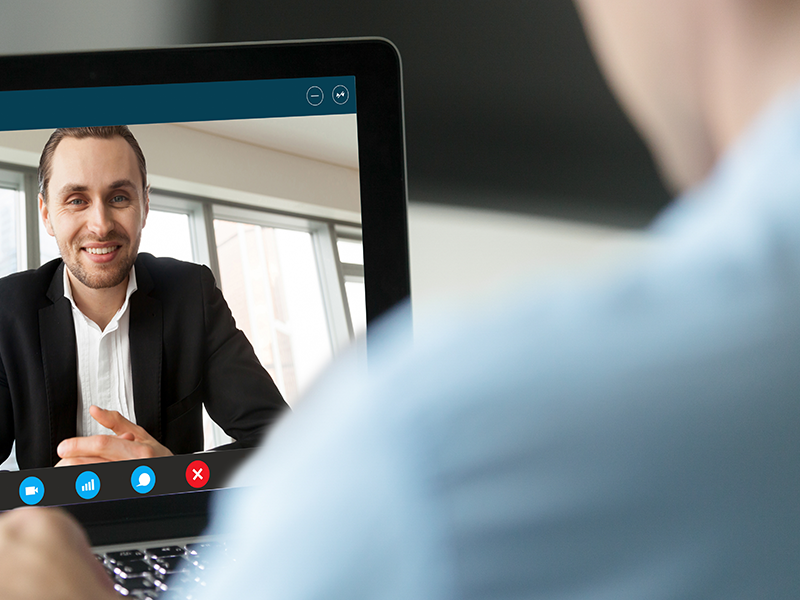 Videoconferencing is quickly becoming a part of daily life for many people in the U.S. Although the concept of telecommuting to work seemed to lose favor in tech circles earlier in the decade, there's no question that working remotely is back. And we could all use a few tips to get in the game.
That's where videoconferencing is essential. With colleagues scattered in various locations, you need to be able to hear and see each other clearly in order to communicate effectively.
There's no need for anxiety, though. We've been training for this. FaceTime, Hangouts—even Snapchat and TikTok, to a point—they've all gotten us accustomed to being on camera, across generations of people.
Let's look at the basics of modern videoconferencing.
Tools of the tech
Unless you're on a desktop PC, you probably already have the hardware you need built into your laptop—and certainly your smart phone or mobile device. First, make sure you're set up properly.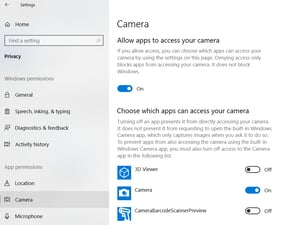 Camera. For PC people on Windows 10, go to your Settings in the main menu and select Privacy. You'll see options to adjust the permissions for the Camera and Microphone—that's where you can select and deselect what apps, or programs, can use them. You may not need to adjust these, but it's good to know where they live.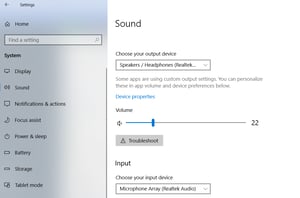 Sound. Controlling the sound traveling to and from your computer may be a more immediate need. From the same Settings screen, select the System category and then Sound. A series of drop-down menus allow you to choose the output (onboard speakers, headphones) and input (microphone) devices. You can also test your microphone and set preferences for volume from specific apps.
Mobile devices like a tablet or smart phone work in generally the same way. Settings on an iPhone, for example, is where you'll find similar options to assign speaker and microphone permissions to apps. For desktop PC users, an after-market web camera and microphone will allow you to be seen and heard on a videoconference. Caveat: Videoconferencing apps have their own sound controls, as well. Make sure you do a practice run with your system to make sure your meeting goes smoothly.
Always find your best light
Just like with still photography and video, once you master the lighting you're halfway home. To put yourself in the best light on a videoconference, position yourself where a light source shines toward your face and not the back of your head. Backlighting will make you look like a silhouette, but having a light source in front of you (especially natural) will cast an even, favorable amount of brightness over you.
Choose your location wisely. Not only do you want a nice lighting situation, but also a flattering-if-non-descript background. A bare white wall is probably too stark, but too much visual noise in the background can be distracting to colleagues on the call. Working from a mountain chalet? Don't rub it in. Turn your camera away from the scenery. Boring is better.
A little more housekeeping: Be self-aware and mind your manners. Try to eliminate personal and background noise—it can often sound magnified to others on the videoconference and be a distraction. Always mute your microphone when you're not speaking. And dress appropriately. Just because you're home doesn't mean you should show up in a T-shirt.
Need to get up to speed?
There are many paid and free videoconferencing apps available today, such as Microsoft Teams, Cisco WebEx, GoToMeeting and Zoom. There are similarities in how they operate, though, so if you're familiar with the concept then you can probably figure out the rest. However, we can all use some troubleshooting help every now and then. If you click on the apps listed in this paragraph, you'll find a cache of video tutorials for each.
Fiber internet has the speed and bandwidth you need to work from home. Learn more here.