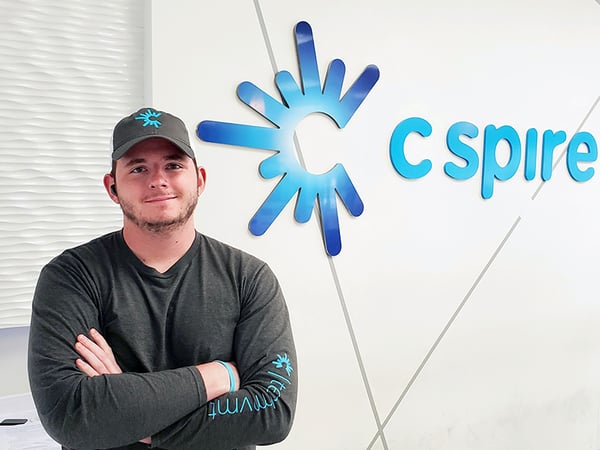 From curbside assistance to home delivery, the essential workers at C Spire Wireless stores have made big changes to the way they are helping customers during the COVID-19 pandemic.
"Nothing is normal about the way our stores are operating," said Steven Thorne, the Market Manager in Waynesboro, Miss. "Except the team – we are all still doing everything in our power to help the community and our customers."
Steven is among hundreds of employees at C Spire working to meet the essential and growing demands of Mississippians facing the pandemic. For wireless stores, the biggest changes have included providing free same-day delivery and curbside pickup in select areas for device and accessory purchases. Wireless customers are also getting extra wireless data and free data for remote learning.
"We are taking extra precautions to ensure everyone is safe. Customers no longer need to come into our store to replace a device. Simply make an order online, and we will bring it straight to your doorstep," said Steven. (Learn more)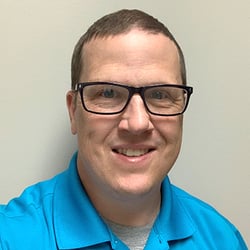 Joseph Cody, a C Spire Wireless Account Service Rep in Columbia, is working on the front lines of curbside pickup. "We are keeping our distance, wearing gloves and masks," says Joseph. "If my customer damaged their device, I want to get them a replacement as quickly and as safely as possible.
Joseph says he knows what it's like to need to communicate with the outside world but not be able to.
"When I think about what we are going through as a nation, it feels similar to the crisis we experienced during Hurricane Katrina," Joseph said. "I don't think any of us realized back in 2005 how important a cell phone was until people were isolated from the outside world, much like people staying home today are isolated. Whatever I can do to keep the community connected while also allowing them to stay safely at home, I'm going to do it."
And he does, said his manager De'Andra Mobley. "Joseph stays outside the majority of his shift, assisting customers without any hesitation," he said. "The entire C Spire Wireless team has been able to adapt to many changes from the beginning. I am very proud of their level of commitment to being customer inspired – even in the face of a national crisis."
More Behind the Scenes
Did you miss last week's story on the C Spire Home Services workers? Click here to catch up. And follow us on Twitter and Facebook to get the latest updates from C Spire during the COVID-19 pandemic.
READ NEXT: Behind the Scenes with C Spire Essential Workers