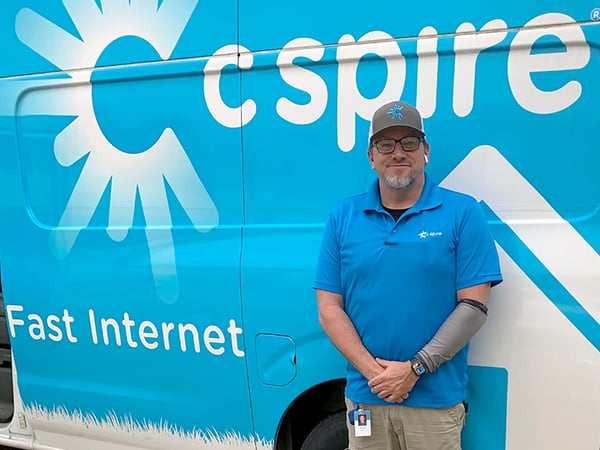 Workers across the country are meeting the essential and growing demands of a nation battling the COVID-19 pandemic. Among them are the healthcare workers, law enforcement and first responders. The grocery store and pharmacy staff. The IT, internet and wireless providers.
Since the onset of the pandemic, the C Spire network that powers wireless, home fiber and business services has seen a spike in activity like never before. And the way we deliver those critical communication and business tools has changed, too. But the one constant through it all is that C Spire has been prepared. We swiftly implemented the C Spire Business Continuity Plan, which set in motion a series of events that made for a seamless transition to life at home for thousands of people and businesses.
From empowering people to work remotely to enabling distance learning for students, here are the main changes the essential workers at C Spire are stepping up to make happen during COVID-19:
Behind the Scenes with Home Services
Meet Home Services Advocate Sherry Winters and Home Services Technician Clint Jones. The pair are working toward the same goal – support the customer while protecting everyone's health.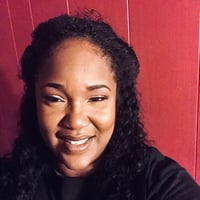 Sherry is part of a team created during the pandemic to carefully analyzes upcoming internet service appointments – reviewing previous troubleshooting steps and identifying anything that can be done remotely to prevent in-home service calls.
"I work directly with the customer – thinking outside the box, asking the right questions, and digging a little deeper to find out what is causing the problem and then resolving the issue," said Sherry. "In the first week, my team dramatically decreased the need for scheduled dispatches."
Clint agrees – safety and reliability are what matter most. "It's vital that we protect our customers while also delivering the services they need to stay safely at home," he said.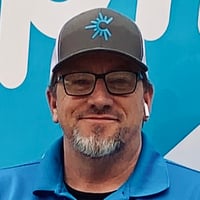 In March, as the pandemic was spreading across the nation, Clint and his team were completing a fiber installation at a retirement village. "Our team was quick to take extra precautions for the safety of the residents, especially since they are the most vulnerable to COVID-19. We worked long hours to complete that job as quickly as possible."
The Home Support and Installation team is currently working on implementing a process that enables customers and C Spire technicians to figuratively work hand-in-hand. "Some homeowners are asking us to leave equipment like Smart WiFi at their doors, and then we are walking them step-by-step through the installation process via video chat," he said. "When people's livelihoods depend on reliable internet access, I feel a responsibly to take care of them the same way I do my own family."
READ NEXT: Behind the Scenes with C Spire Business