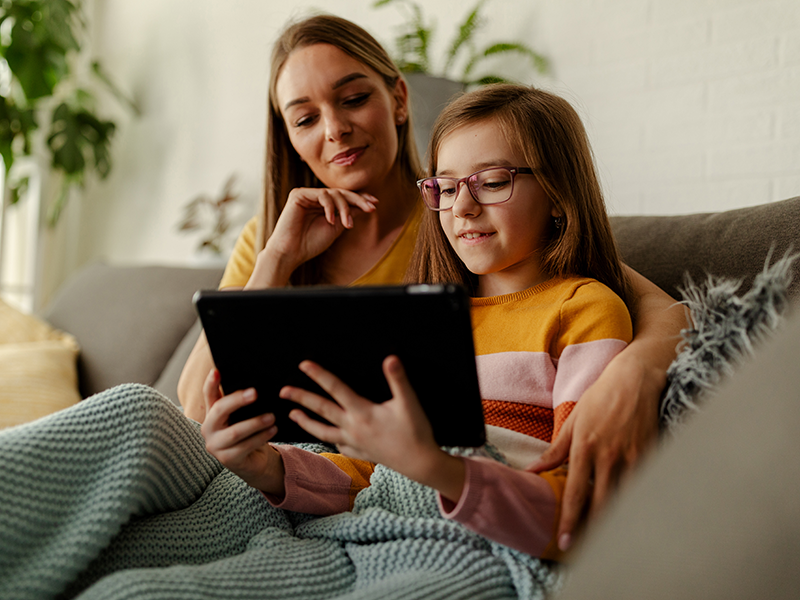 Parenting is difficult in the digital age, when a world of information—both helpful and harmful—is available at your children's fingertips. But there is a silver lining.
Thanks to parental controls, you can install software or initiate an app on your child's mobile device so you can know where they've been in the physical world as well as the virtual realm. But these services vary in the types of compatible devices, the kinds of content they monitor (web, text, etc), and what actions they take.
Here is a comparison of the most common features from six popular parental controls apps.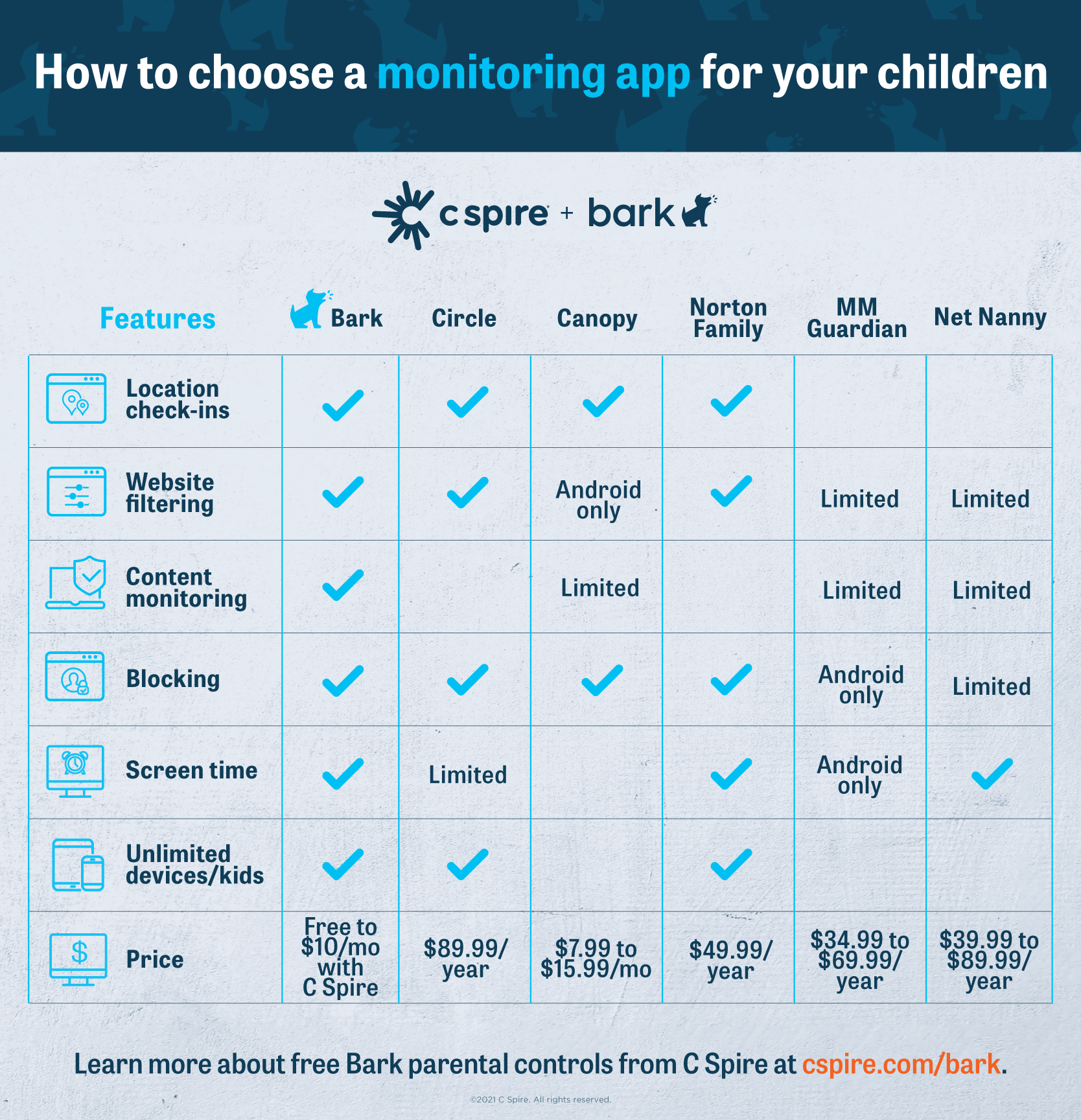 C Spire offers the Bark parental controls app to wireless customers at special prices, ranging from completely free for the Bark Jr. app to $10/month for the comprehensive Bark Premium app. Learn more about Bark and sign up here.