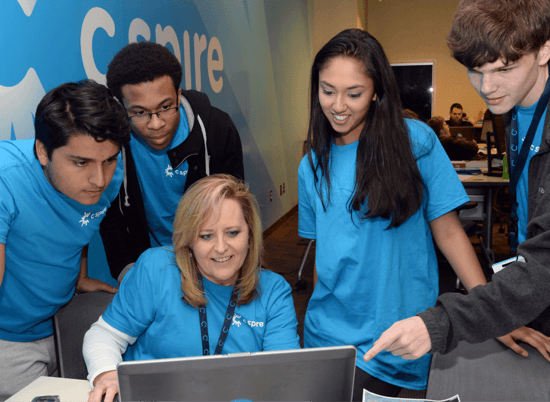 Technology connects families separated by thousands of miles. It dramatically advances the healthcare industry with mind-boggling high-tech procedures (think remote surgeries by specialists) and significantly reduces medical mistakes. We live safer, more organized, and highly informed lives because of technology.
With these advancements brings an immense need for a well-equipped technical workforce. However, the depth of this demand is not reflected in most Mississippi schools.
Computing jobs are the number one source of new wages in the U.S., yet only 47% of Mississippi public high schools teach computer science. In fact, code.org reports that Mississippi only graduates about 200 computer science students annually even though there are more than 1,000 open computing jobs in the state.
Facing the Problem. Taking the Initiative.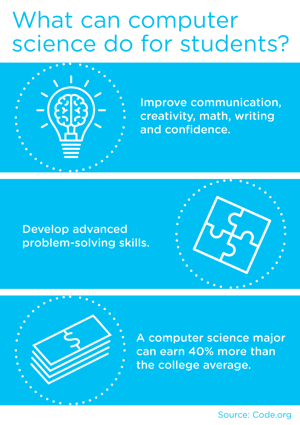 C Spire is committed to advancing technology throughout the state of Mississippi by investing in the lives of our young people. That's why we are working to push a bill through Mississippi legislation that requires computer science education in public schools. Learn more here.
Through C Spire's Tech Movement initiative, we're also working with the community, educators, and business leaders to expand computer science education and introduce students to the incredible things they can accomplish through it. Some of our initiatives include:
Software Development Pathway – This groundbreaking program addresses the severe shortage of software programmers throughout Mississippi. High school graduates receive extensive and expedited training so they can join the workforce within a year of high school graduation. Learn more.
C3 Coding Challenges – Mississippi's high school students are given the opportunity to earn college scholarships and learn coding through our state-wide competition. Learn more.
BaseCamp Coding Academy – We're a founding sponsor of this visionary and intensive 12-month software development program, which provides students with a quality coding education at no cost and has already led to exciting careers at leading tech companies for several graduates. Learn more.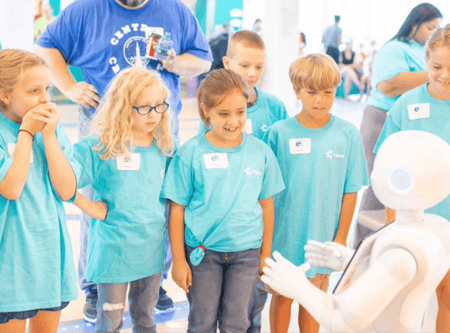 Interactive Robotics Experiences – C Spire's Pepper, a four-foot tall humanoid robot, regularly tours Mississippi schools, sparking lots of oohs, aahhs, and general wonderment. The robot has a body and arms that move in 17 directions and a head filled with sensors and doe-like eyes accented by lights and can tell if a person is happy or sad and detect by the tone of their voice if there's a problem. Watch a video of Pepper.
Advocating with leaders and educators: We're going the extra mile by talking face-to-face with school leaders throughout the state. Recently, we spoke with a group of Mississippi superintendents of education at the annual MASS convention in Biloxi. C Spire, together with Apple and MSU, shared the importance of computer science education for all students, as well as providing hands-on coding activities. Multiple educators also talked about how they have been able to successfully incorporate computer science into their districts. View the photo gallery.
You Can Help.
C Spire is calling for legislative action now. We are bringing before state leaders a bill that calls for every public K-12 school to provide computer science education. The bill will soon be introduced in the Mississippi House and Senate, where policymakers will vote on it. To keep up with the bill's progress, check out this Legislative Tracker on ourMSfuture.com
Stand with us
Join C Spire in telling state legislators to support the bill bringing computer science education to Mississippi schools by texting FUTURE to 50457 or visiting ourMSfuture.com.