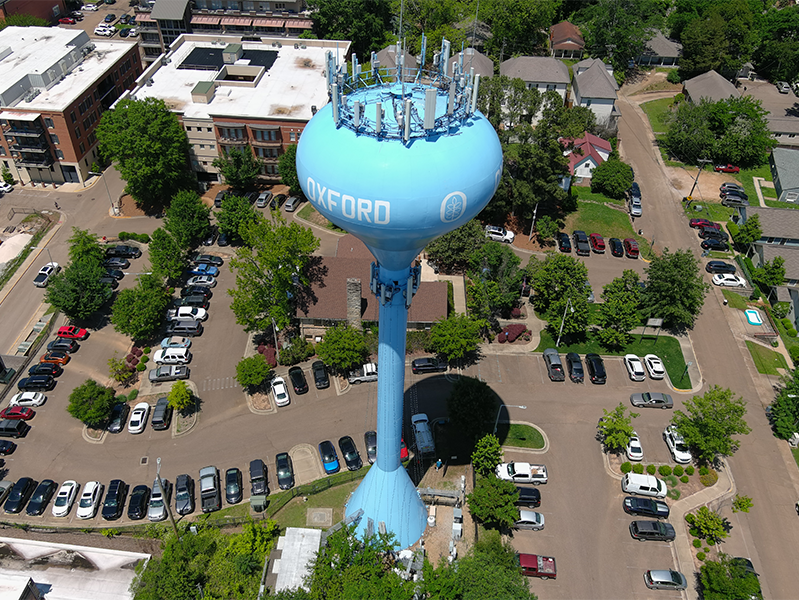 C Spire network engineers have been busy lately adding 5G and other network enhancements around the state, with plenty more on the docket to install soon.
In the latest round of 5G enhancements, our team has deployed the technology at 10 sites in and around Oxford, as well as at several urban and rural locations throughout the Gulf Coast region—including Gulfport, Moss Point, Lucedale, Kiln, Saucier, Gautier, Pass Christian and Beaumont.
During 2022, C Spire deployed network upgrades to well over 300 cell site locations, providing enhanced LTE and 5G capacity and coverage throughout C Spire Country. Nearly every day another pocket of our area sees increased speeds for browsing and streaming media, and the comfort of continually upgraded coverage.
C Spire's latest 5G and LTE deployments are part of a $1 billion investment in expanding our network and the fiber infrastructure that powers our wireless towers.
Check out our latest network enhancements by region:
North Mississippi
Cleveland, Crowder, Dumas, Houlka, Marks, Merigold, Oxford, Pace, Woodland
Central Mississippi
Batesville, Brooksville, Como, Enterprise, Laurel, Meridian, Paulding
South Mississippi
Beaumont, Gautier, Gulfport, Kiln, Lucedale, Lumberton, Moss Point, Pass Christian, Poplarville, Saucier, Summit
Keep up with more C Spire network news here, and learn more about C Spire wireless here.