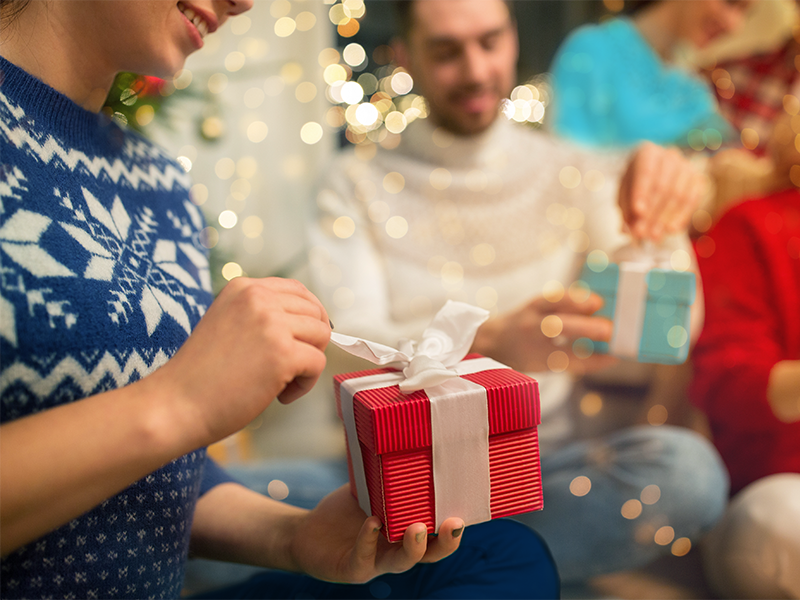 The galaxy of smart home devices available today can help you cook a ham, warm your home, keep your family secure and entertain the in-laws and littles visiting over the holidays. But they also make great gifts for all the family and friends in your life.
As you prepare to be host (or travel) this season, read on for our roundup of smart home gifts and entertainment for 2022.
For the home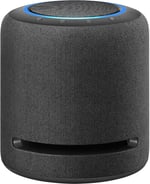 Amazon Echo Studio
The connected loudspeaker and virtual assistant game keeps heating up, and the Amazon Echo Studio smart speaker is leading the bracket. Amazon has evolved its successful Alexa Echo assistant with studio-quality sound reproduction and support for 3D audio and Dolby Atmos home cinema. It can get loud, too—up to 330 watts peak output—and can connect to thousands of smart home gadgets right out of the box.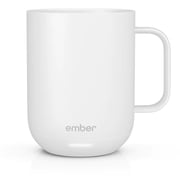 Ember Coffee Mug 2
We've been in search of a mug that will reliably keep drinks warm at least since the days of travel mugs that plug into car outlets. And who could forget the once-popular desktop warming plates? Ember has trumped them all with its Coffee Mug 2, which will maintain your preferred temperature for an hour and a half on a single charge. An LED lets you know when your beverage reaches your ideal temperature, which you can set between 120 degrees and 145 degrees Fahrenheit on the Ember app. Available in 14-ounce models for coffee overachievers, and 10-ounce models for the rest of us.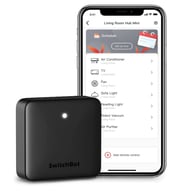 Switchbot Hub Mini
Some of us have to be dragged kicking into the technological future. For those who haven't upgraded to a smart TV yet, it's now possible to control the major features of your "dumb TV" with a smartphone. The Switchbot Hub Mini can learn the commands of your TV's infrared remote control and mimic them in five seconds flat. Consolidate your home entertainment remotes into one controlled by the Switchbot app on your phone. Bonus: the SwitchBot Hub Mini works with Alexa, Google Assistant, Siri and other smart assistants.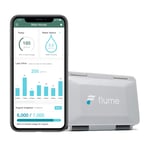 Flume 2 water usage monitor
Conserving water isn't just about preserving our greatest natural resource. It's also about keeping your water bills in check. The Flume 2 attaches to your water meter and reports information on your home water usage and leak detection through the Flume app on your smartphone. Installation is simple and can be accomplished without the help of a plumber.
Smart plugs
The easiest way to get started with smart home devices is to start small, and you can't go wrong with a simple wall plug. The Leviton D215P-2RW topped CNET's recent list of Best Smart Plugs. Through the My Leviton app, you can schedule lights to turn on and off when you want (like if you're traveling for the holidays) from anywhere. It also plays nice with voice assistants like Hey Google, Amazon Alexa and Apple Siri. Wyze also has several models you might consider for this secret-Santa crowd pleaser.
Get holiday-ready home internet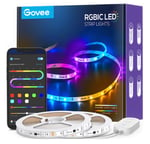 Shine on with LED light strips
Spread Christmas cheer throughout your home with colorful, low-profile LED light strips. The Govee Home app, for example, which pairs with the company's self-adhering LED strips, lets you dial in 16 million colors—even if you're only using red and green in the short term—and has 64 scene effects plus the ability to synchronize with music. It's like gifting a year-round party.
Smart WiFi for you and your guests
When it comes to home WiFi, we're partial to our own C Spire Smart WiFi 6, powered by Plume. This adaptive mesh WiFi system covers your entire home with high-speed internet and optimizes coverage for you and all your holiday guests. Plus, it senses and thwarts security threats in real time—39 million of them in the past 12 months alone.
Entertainment
Stream Christmas favorites
Gift cards for streaming services make a great gift that keeps on giving. Netflix was the first streaming platform to hedge on original programming, and now a quarter of their content is original, bingeable shows and movies from around the world. Hulu's strength is superior programming from traditional TV networks such as NBC, ABC, Fox, CBS, PBS and Discovery. Amazon Prime Video rounds out the Big Three with original shows and in-app rentals alongside its included content, some of which is available for downloading.
See why the best gifts are better with fiber
Looking for football? Live TV may be your best option.
For simplicity alone, it's tough to beat YouTube TV. There's just one plan, and users can stream from anywhere, on any connection, and get unlimited storage for DVR recordings of their favorite shows. With Sling TV, users get one stream with the sports-and-family-focused Orange package, and three streams with Blue, which is tailored more for news and entertainment. And now there's the Hulu + Live TV bundle. (Want to see what's right for you? Use our streaming TV tool.)
Looking for more gift ideas? Here are some perennial favorites.
While you're shopping for your family, make sure your internet has the speed and bandwidth to operate it all without a hiccup. Check your address for C Spire Fiber availability here.