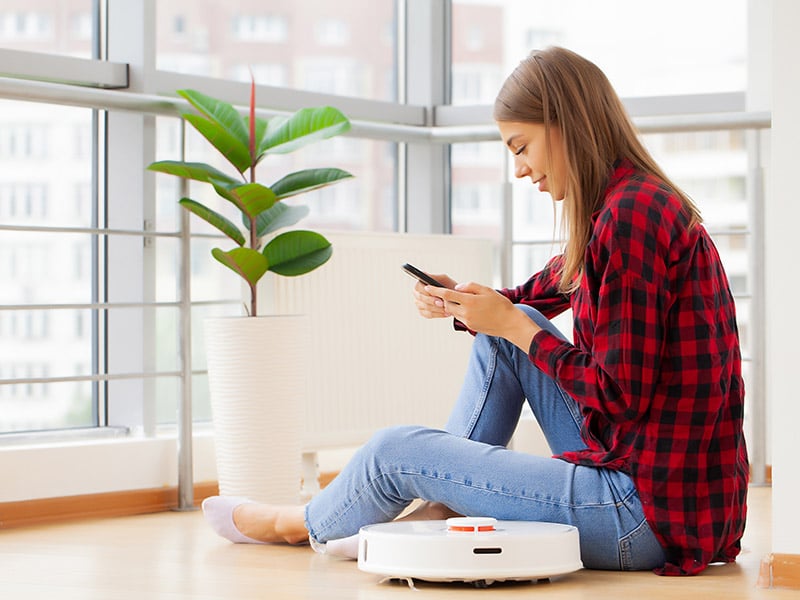 As our connected culture continues to broaden, there are smart versions of just about everything for the home. That means an endless array of connected home and entertainment gift ideas for all the family and friends in your life.
Read on for our roundup of the best home gifts for 2021.
Smart home
Vacuums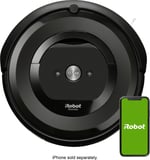 You can spend a lot or a little money on smart vacuums these days, but the iRobot Roomba e5 combines features and value that will check most of your boxes. The vacuum earned a Very Good rating for surface carpet cleaning and an Excellent rating for bare floor cleaning from Consumer Reports, which also noted users can schedule cleaning times from an app and review its cleaning pattern after it's finished.
Surround sound
Bringing theater-quality sound to your home entertainment system is easier than ever, but not everyone is up for running speaker cable drops through the attic or hiding wires behind a strip of plastic to conceal them. Enter WiFi- and Bluetooth-enabled surround sound, now attainable for under a grand, thanks to models from Bose, JBL, Sony and other makers.
Thermostats
Want to play music from your thermostat? Or maybe you just want the energy savings and convenience of a connected thermostat. The Ecobee SmartThermostat can deliver both, earning high praise from Tom's Guide for its compatibility with Alexa and Siri and other features. It's far from the only game in town, though. Brand like Nest and Honeywell have plenty of options, as well.
Security
Doorbell cameras
We've become accustomed to seeing video clips of brazen thieves who grab packages off front stoops and porches, unaware they're being caught on camera. A lot of these videos are captured by doorbell cameras that carry additional benefits, like being able to see who's at your door without getting off the couch. The two most popular makers of doorbell cams are Ring and Nest, but CNET picked the Arlo Video Doorbell as the best overall for its ease of installation and features like live streaming.
Indoor and outdoor security cams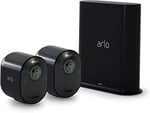 When you're not trying to be (too) discrete or fit into a small form factor like a doorbell cam, you can get a lot more from the cameras in your home security system. As TechRadar reported, the Arlo Ultra 2 records in highly detailed 4K resolution and include an LED for clear nighttime recording. With the Google Nest Cam, you can assign names to people detected by the camera and get an alert when they appear again. Models from Wyze and Swann are also worth a look.
Gaming
Gaming consoles
There is no shortage of incredible gaming consoles on the market these days. If pristine graphics are your thing, the Sony PlayStation 5 and Microsoft Xbox Series X both render games in 4K at an astonishing 120 frames per second, which is five times the standard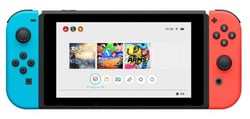 24 fps used in television and motion pictures. But more and more, mobility is preferred when push comes to shove. Going back to the Game Boy, Nintendo has had the portable handheld game on lock for decades. Their latest offering, the Nintendo Switch, connects players via WiFi to play hits like Mario Kart 8.
How gamers win big with fiber internet
Online gaming
The field of multi-player online gaming options is just as vast. Among Us, a multi-player game of teamwork and betrayal, surged in popularity in the last year as friends and family met online instead of in person. The Roblox gaming ecosystem has the popular roleplay games Adopt Me! and Work at a Pizza Place, which encourage players to work together. The popular last-player-standing survival game franchise Fortnite is back with its latest edition, Fortnite: Battle Royale, while Minecraft, one of the best-selling video games of all time, lets players create buildings using supplies they find in the world around them and explore a world made of their own creativity.
Streaming media
Binge-worthy entertainment
Netflix was the first streaming platform to hedge on original programming, and now a quarter of their content is original, bingeable shows and movies from around the world. Hulu's strength is superior programming from traditional TV networks such as NBC, ABC, Fox, CBS, PBS and Discovery. Amazon Prime Video rounds out the Big Three with original shows and in-app rentals alongside its included content, some of which is available for downloading.
Seven questions to ask when choosing a streaming TV service​
… plus live TV
For simplicity alone, it's tough to beat YouTube TV. There's just one plan, and users can stream from anywhere, on any connection, and get unlimited storage for DVR recordings of their favorite shows. With Sling TV, users get one stream with the sports-and-family-focused Orange package, and three streams with Blue, which is tailored more for news and entertainment. And now there's the Hulu + Live TV bundle. (Want to see what's right for you? Use our streaming TV tool.)
The best gifts are better with fiber. While you're shopping for your family, make sure your internet has the speed and bandwidth to operate it all without a hiccup. Check your address for C Spire Fiber availability here.