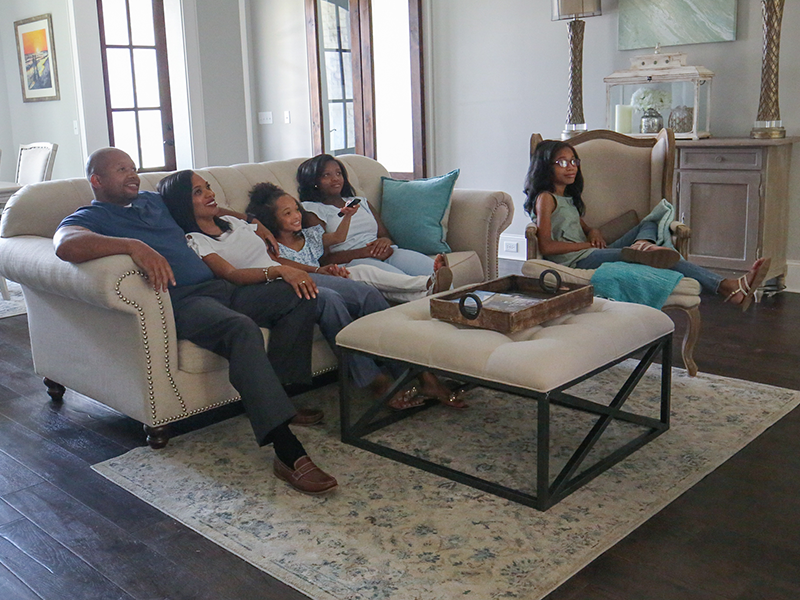 Whether you're a die-hard sports fan or a movie buff, the best streaming TV experience begins with a wide-open broadband internet connection. And that's where traditional coaxial cable drops the ball.
Fiber internet's ability to pipe speeds up to 940 Mbps into your home is unmatched anywhere, and it's your ticket to streaming nirvana—especially if you have a symmetrical connection. That means the speed of downloading movies and music is about the same as the speed of uploading information for gaming.
But be cautious of data caps that limit how much you can stream. If you have one, do something about that. Charging users for a gigabit connection but throttling their data or charging extra when they use it "too much" makes no sense. Would you penalize a customer for consuming and enjoying the service you provide? Kick that data cap to the curb.
You have your pick of streaming devices from makers like Roku, Amazon and Apple that allow you to watch movies, shows, sports and news over your internet connection. Once you pick the best device for you, it's time to narrow down the streaming services. As the field of providers gets crowded, choosing the right streaming service for your household isn't always easy.
Here, we've broken down what you need to know about four of the most popular options.
Learn about C Spire Fiber Internet and TV
YouTube TV
For simplicity alone, it's tough to beat YouTube TV. There's just one plan, and it includes more than 85 channels—including local network affiliates CBS, ABC, NBC and FOX—for $64.99/month. The add-ons are a la carte and include premium channels like Showtime and Starz. Users can stream from anywhere, on any connection, and get unlimited storage for DVR recordings of their favorite shows. The number of streaming devices it works with is comprehensive, too. Includes three simultaneous streams and up to six profiles.
Sling TV
While Sling TV's two main packages, Orange and Blue, have similar channel lineups and cost the same ($30/mo), the differences are in how you can watch. Users get one stream with the sports-and-family-focused Orange package, and three streams with Blue, which is tailored more for news and entertainment. Local channels are trickier. In Mississippi markets, users can watch locals by integrating certain antennas. You can bolster the basic package with add-on packages that fit your interests: Sports, Kids, News, Comedy, International and more, plus more than 20 a la carte channels. Both packages include 10 hours of Cloud DVR storage.
Hulu + Live TV
Streaming-media giant Hulu now offers a package that includes live television and local channels for $54.99/month. The actual channel lineup depends on your zip code—subscribers get 80 in the Jackson area, and 82 along the Gulf Coast, for example. That cost includes two simultaneous screens and 50 hours of Cloud DVR storage. Premium options include HBO, Cinemax, STARZ and Showtime, plus entertainment and Spanish-language packages. Plus, users get access to the vast Hulu streaming library.
fuboTV
Although it started as a "sports-first" streaming platform, today fuboTV makes a strong case with a wide range of channels. The Standard package offers 109 popular channels (locals included) for $64.99/mo, with 250 hours of Cloud DVR storage. The Elite package expands on the base, while Latin Quarterly has a robust Spanish-language and international sports lineup. Nine more add-on packages dig even deeper into sports with packages like fubo Cycling, Portuguese Plus, Adventure Plus and more.
Features and prices are current at time of publication.