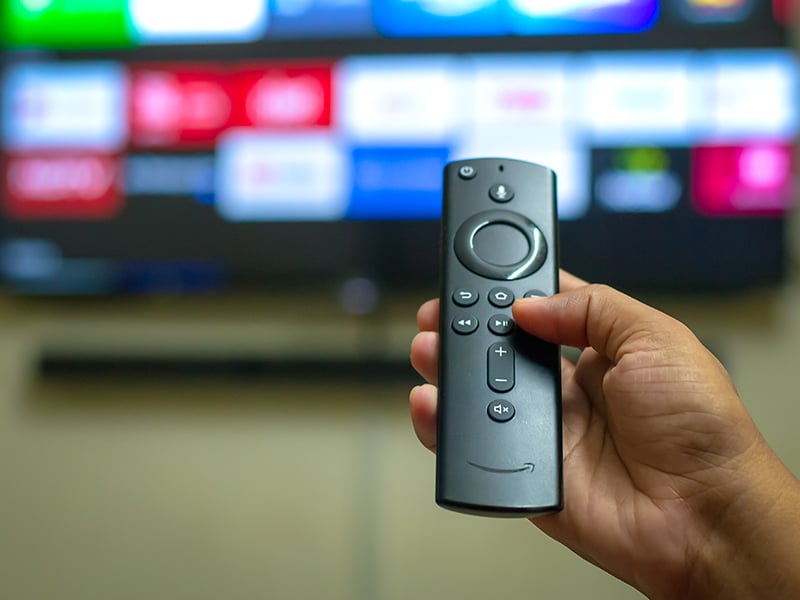 It's official: watching TV and movies is our favorite national distraction.
More than a quarter of entertainment hours in 2018 were spent watching television shows and movies. That's as much time as we spent with music and video games combined. Reading books and other offline activities made up the remainder of the list.
As streaming media becomes the norm and binge-watching teeters close to becoming a sport—seriously, Netflix calls it "binge racing" when viewers try to become the first to complete a season or series—apps like Netflix, Hulu or Amazon Prime Video is where most of those hours are spent.
Learn about C Spire Fiber Internet & TV
And just as you wouldn't show up to a car race driving last year's model, staying on top of the latest in streaming device technology will put you that much closer to winning the battle of the BarcaLounger.
Worry not, friends. We have you covered with the goods on these five popular streaming devices.

Roku Streaming Stick+
Rated five stars by CNET for its "dead-simple interface" and lightning-fast response time, the Roku Streaming Stick+ is one of the reasons Roku owns 30 percent of the market for streaming TV devices. Its latest remote has voice control built in, and it can even control your TV's volume and change channels as you navigate to your favorite 4k and HDR (and more) videos.
Bonuses abound: With the long-range wireless receiver, you can take the living room to the patio just by carrying the stick to your outdoor TV setup. You can also download the Roku app and listen to the audio on your headphones while watching TV, so you don't disturb the kids with a late-night TV binge.
Cost: $49.99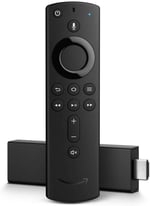 Amazon Fire TV Stick 4K
With the 4K edition of the Fire TV Stick, Amazon's popular platform supports 4K high-definition streaming with dual-band, dual-antenna WiFi and 8GB of storage. An updated remote includes power and volume control so you don't have to search for your old TV remote to adjust the sound while browsing movies and shows. But the most interesting thing about it is how it integrates with other devices connected to your home network.
Alexa Voice Remote is compatible with certain smart home devices, so you can ask Alexa to view connected security cameras, adjust your thermostat, dim the lights, or perform other smart home tasks. You can also connect Amazon Echo speakers wirelessly for an immersive home cinema experience. With a membership to Amazon Prime, you can access the Amazon Prime Video library, add more than 100 channels and get free cloud storage for digital content purchased from Amazon.
Cost: $49.99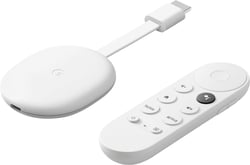 Chromecast with Google TV
Google has expanded on its popular Chromecast streaming stick, making it a solid choice in the device market. Where in the past users could only control a Chromecast from their mobile device or PC, now it ships with a remote that includes one-touch shortcuts to YouTube and Netflix, as well as voice search via Google Assistant.
The new Chromecast with Google TV marks a step into support for 4k video, Dolby Vision and Dolby Atmos. Google TV gives all your streaming platforms a mostly fair shake by putting movies and shows from various apps side by side in sections like For You, Shows, Apps and Library. But it prioritizes the apps you pay for over ad-supported apps.
Cost: $49.99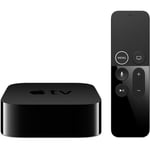 Apple TV 4K
As Apple's entry into 4K, the Apple TV 4K delivers high-definition video for brighter, more realistic colors and greater detail than previously available. It's also certified for Dolby Vision and Dolby Atmos, and like other devices, users can choose from an array of apps for anytime-binging or streaming live TV. The Apple TV also lives in the Apple device ecosystem, so you can ask Siri to show you action movies or play your favorite songs and connect to the iCloud to browse photos on your TV.
Households with wide-ranging viewing tastes will get the most use from the device's multiuser support Control Center, where viewers can create their own profiles. Every individual viewer in the family can quickly find their favorite TV shows, movies and music in one place, and also get recommendations tailored to them. Add-ons like the Apple TV Plus app deliver original shows and movies, plus additional titles to buy or rent, and the Apple Arcade game subscription service has more than 100 games.
Cost: $179 (32GB); $199 (64GB)
Five smartest ways to stream TV in 2020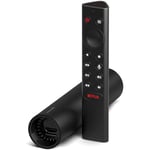 Nvidia Shield TV
Maybe Android is more your speed? Check out the NVIDIA Shield TV, which is based on an Android operating system. Getting down to the specs, the NVIDIA Shield looks similar to the others on this list, with support for 4K high-resolution video, plus Dolby Vision HDR and HDR10 and Dolby Atmos surround sound ready to go. But it also has voice control from Google Assistant and Chromecast built in (also works with Alexa), plus volume control, backlit buttons on the remote for nighttime viewing, and a handy remote locator.
The NVIDIA Shield's secret power, though, is gaming—users can access the robust NVIDIA GeForce Now and NVIDIA GameStream game subscription streaming services through the device.
Cost: $149.99 (8GB, expandable by microSD card); $199.99 (16GB Pro, expandable by USB flash or hard drives)
Features and prices are current at time of publication.