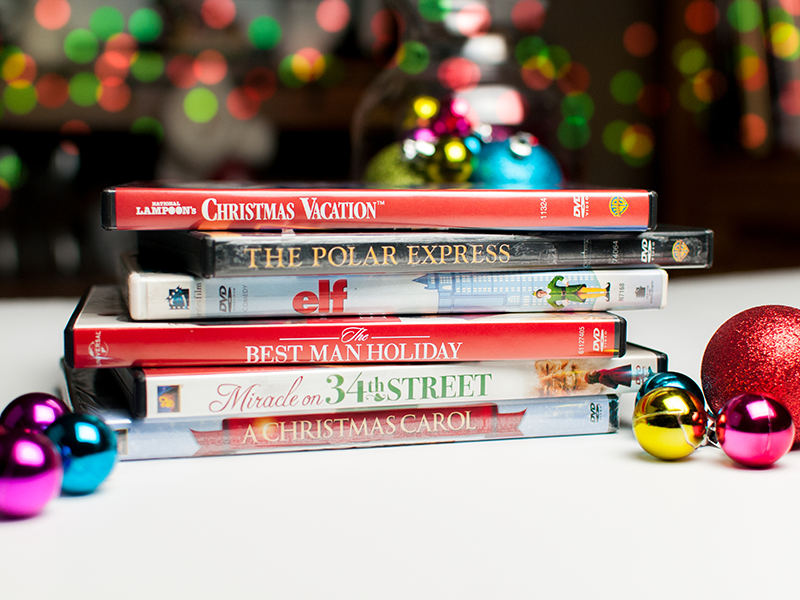 It's been a long year of masks, distancing and working and learning from home. But there's still hope for having happy holidays. Even if you can't get the family together this year for gifts and caroling, you can still toast Christmas—and, ahem, ​THE END OF 2020—with your closest fam and friends.
Get ready to bust through the time zones and area codes that stand between you and your loved ones this Christmas and New Year. Here are some awesome tips to make it a fun holiday to remember.
Schedule your gift opening
One of the best parts of Christmas morning (or evening, however you do it) is pouring a cup of coffee or hot cocoa and exchanging gifts. You don't have to let all that distance spoil the fun. Coordinate a group of your close family members to open gifts at the same time over a video chat on FaceTime, Zoom or another platform. We recommend limiting to siblings' families and parents to keep it under control.
A newbie's guide to holiday video chatting
Host a holiday movie watch party​
While we look ahead to a quieter Christmas, we're looking forward to watching our favorite must-see Christmas movies, like "A Christmas Story," "It's a Wonderful Life" and "A Charlie Brown Christmas." Some even put the Bruce Willis action flick "Die Hard" on their holiday watch list these days. For spicier fare, the KFC-sponsored Lifetime mini-movie "A Recipe for Seduction," starring Mario Lopez as Colonel Sanders, looks to be a campy instant classic.
Netflix Party: Download the Netflix Party Chrome extension for Google Chrome (now called Teleparty), then load a movie on Netflix and create a party link to share with family members who have Netflix accounts. The app syncs the movie for everyone and opens a sidebar where you can chat.
Amazon Watch Party: Amazon Prime subscribers can access the beta Amazon Watch Party by logging in through a web browser, then clicking the Watch Party icon on the main screen of the program you want to watch. Once everyone has joined, start the party.
Hulu Watch Party: Up to eight Hulu subscribers can join a Hulu Watch Party. Click the Watch Party icon on the program main screen (it looks like three silhouettes with a "play" arrow), then use the chain icon to copy and share with friends.
Get it to your TV screen: If you have an HDMI cable, connect it from the port on your computer to the port on your TV, then select the proper mode on your TV. There are multiple ways you can do this wirelessly, as well.
Game night goes online
It's important to carry on traditions even while we're temporarily apart. For a lot of families, that means keeping game nights alive. Luckily, there are online and mobile app versions of many classic games, such as Monopoly, Clue and Battleship. You can even challenge your cousins or in-laws to a Jeopardy showdown online. And Zoom's whiteboard feature is perfect for playing Pictionary (here's a quick tutorial).
No matter how you choose to do it, staying connected to friends and family through a strong internet connection is a fun way to create new holiday memories and traditions. Make sure to tune up your wireless and home internet before the holidays are here.