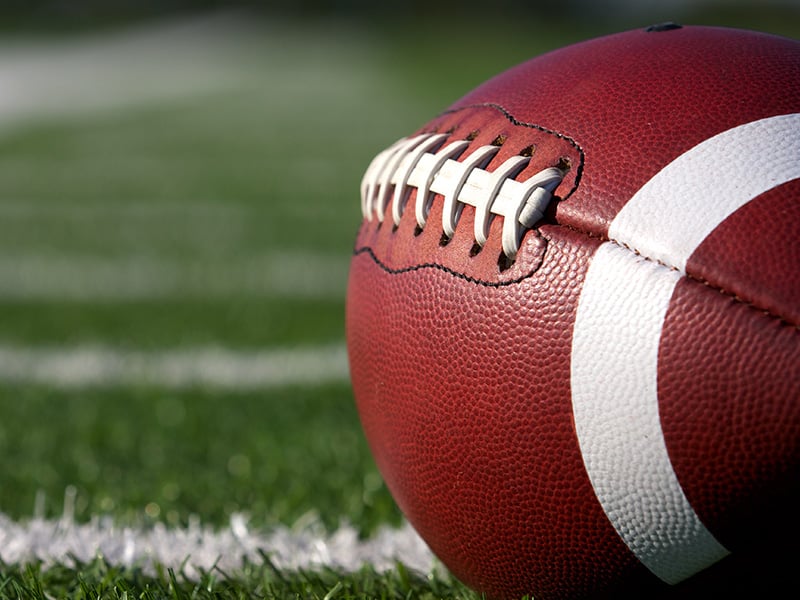 Some call it fall, and some call it autumn. But in the South, we refer to the time of year when leaves change color and temperatures retreat to comfortable digits as college football season.
The reasons are simple: It's about tailgating. Rivalries. Cowbells. The Grove. The Sonic Boom of the South. Friends and family and food and FOOTBALL.
And now, watching your favorite teams is as easy as downloading an app to your mobile, smart TV or streaming device. Here are the best ways to watch college football this season.
Antenna
Plucking TV signals off the airwaves may seem old school, but modern antennas can pull down crisp, high-definition broadcasts from the big four major networks—ABC, CBS, NBC and Fox—which host marquee matchups every Saturday during the season. PCmag.com has a handy buyer's guide with models ranging from $19.99 to $159.99 to get you started. AntennaWeb can tell you based on your zip code where the nearest transmitters are located, what channels you are likely to pick up, and what type of antenna you'll need to watch them.
ESPN+ app
For die-hard college football superfans, ESPN+ is the gold standard streaming app. Games that aren't on the big four networks are usually here. For the 2021 season, the ESPN+ app will feature a whopping 500 games from FBS conferences like the SEC, Big 12, The American, C-USA, MAC and Sun Belt, and FCS schools from the Big Sky, MVFC, Patriot League, SIAC, MEAC and SWAC conferences. And for the first time, select SEC Network games will be on the ESPN+ app this season.
Sling app
Sling's two main packages, Orange and Blue, have similar channel lineups and cost the same. The main differences are in how you can watch. Users get one stream with the sports-and-family-focused Orange package, where you'll find ESPN, ESPN2 and ESPN 3; and three streams with Blue, which has FS1 and NBC Sports. You'll need an antenna for local channels in most areas. For an extra fee, you can add the SEC Network, ACC Network and others with the Sports Plus add-on package.
Hulu + Live TV app
Streaming-media giant Hulu now offers Hulu + Live TV, a package that includes live television and local channels alongside its vast streaming library. The actual channel lineup depends on your zip code, but the Jackson, Mississippi metro gets live local affiliates ABC, CBS, NBC and Fox, and sports specialty channels like ESPN, ESPN2, ESPNU, FS1, FS2, SEC Network, ACC Network and Big Ten Network. That's a pretty solid buffet for the typical college football fan.
YouTube TV app
For simplicity alone, it's tough to beat YouTube TV. There's just one plan, and it includes more than 85 channels—including local network affiliates CBS, ABC, NBC and FOX, plus a sports-channel lineup with ESPN, ESPN2, ESPN3, ESPNU, SEC Network, ACC Network, FS1, FS2 and more. There's also a Sports Plus add-on package. Users can stream their favorite college football teams from anywhere, on any connection.
FuboTV app
FuboTV started as a "sports-first" streaming platform, it continues to be the home of a wide range of sports channels primarily covering American and Spanish-language events. When it comes to college football, their standard offering is comparable to other popular streaming apps.
Ready for some football? Learn about our Streaming Recommendation Tool or get started now.