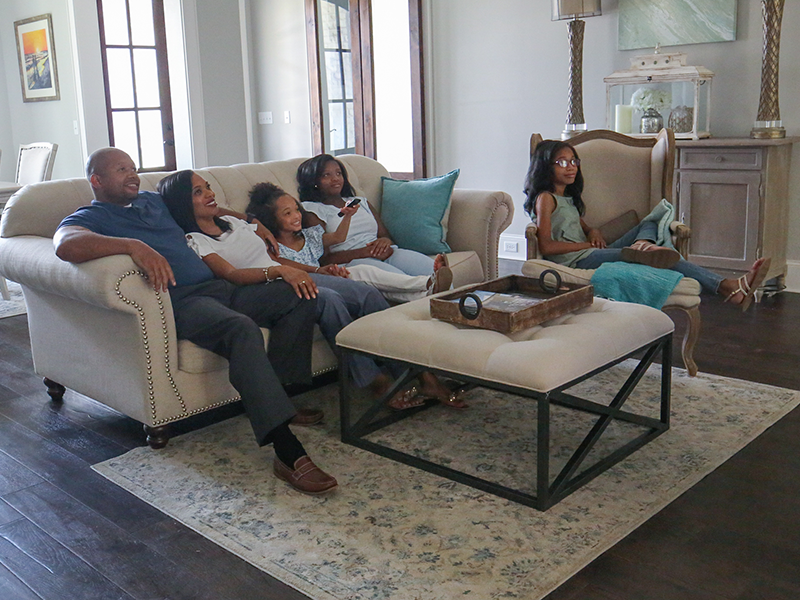 The future is fast—and if you have access to broadband fiber internet, that future is now. Gigabit internet speeds are helping fuel our obsession with all things connected, and speed will continue to be at the forefront for years to come. Here's why you need to assess your needs today.
You have lots of connected devices—and you'll acquire lots more.
With an average of 20 connected devices per home, the U.S. is still the undisputed world champion of connectivity. Think that's an exaggeration? Do a little inventory on all the streaming dongles, tablets, e-readers and phones in your home—even the old ones you gave to the kids—and don't forget to count your smart thermostat, doorbell cam and … you get the picture. It takes a big haul of internet running quietly in the background to keep your home connected 24/7, and fiber does the job while leaving plenty left over for your future gadgets.
The truth about download vs. upload internet speeds
TV is streaming. Say it again.
The era of linear television—aka the old cable TV you had for decades—is done. Streaming is the new king. Just a few months ago, streaming services like Netflix, Hulu, Disney+ and a galaxy of others overtook cable as the method most people use to watch television programming. Chances are you've dabbled with streaming, and maybe you've completely cut the cord. When you do, you'll need plenty of internet speed and bandwidth to enjoy it without the annoying start-stop caused by slow and unreliable internet connections.
Look like a pro on live video calls.
Remote work is here to stay, whether as a hybrid schedule of in-office and at-home days or as a fully remote working lifestyle. Some even expect up to a quarter of jobs to be remote by the end of 2023. So, don't put that ring light on eBay just yet—you'll need it to look your best on those Zoom and Teams video calls. Your internet speed is the secret to presenting a professional appearance, because without it, the drag of latency will freeze your face in poses only your mom could love.
The mystery of internet bandwidth—explained
Oversharing.
Do you remember when downloading images, music and videos seemingly took forever? C Spire customer and talk radio personality Matt Wyatt sure does. But now that he has broadband fiber internet, those days are over. Fast speeds make sharing photos, videos and other large files a snap. Many of us are automatically sharing these types of files to cloud storage sites like Apple iCloud and Microsoft OneDrive. Just imagine how quickly your devices will be after you offload those tasks.
Ready to get in the fast lane? Check your address for fiber availability and get started.