The C Spire Business team is known for being smart, efficient and dependable. But it is in the face of a national crisis that this team has shown its true nature - rising up, united in their efforts to support each other and bring essential IT and communication services to businesses throughout Alabama, Mississippi and Tennessee.
Their goal is lofty: Ensure thousands of business leaders and their employees are able to work from home while also keeping everyone safe during the COVID-19 pandemic sweeping the nation. And do it in a matter of hours, not the typical days or weeks allotted for larger projects.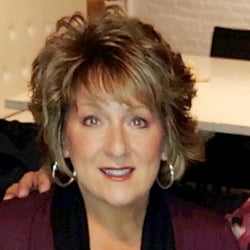 "They are a force to be reckoned with," said Shari DiMartino, VP of Business Operations. "There are many moving pieces for just one project, and this team is handling the fast and demanding pace like you'd expect from an industry leader. I'm grateful and proud of each and every one of them."
The collaboration and videoconferencing tools that businesses are requesting most from C Spire Business during the pandemic include Microsoft 365 with Teams, Cisco UC-One and Webex. "These are the most powerful and secure options on the market for collaborating while working remotely," said Shari.
And that's why the C Spire Business team is considered essential during the pandemic. "I'm certain that equipping call centers and other types of businesses with tools to work from home has preserved many jobs," said Kesha Sims, a Technical Provisioner. "It's a ripple effect. We're enabling businesses to help other businesses work and be productive. That's a good feeling. And motivation for me and my co-workers to work long hours to make it happen."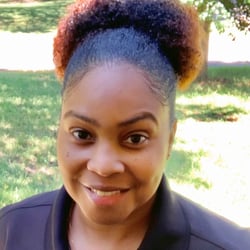 As a Technical Provisioner, Kesha and her team build and configure each customer's order. But the process of preparing these tools for a client doesn't begin or end with her. "We all rely heavily on each other, from the people who create the orders, to the groups that program equipment, install everything and then train the customer on the tools. We have each other's back."
Among the C Spire Business' project managers is Derek McIntyre. The Project Management team oversees each project and communicates with the client about next steps. "Right now, I'm working from home using the same tools our clients are using. I'm experiencing first-hand how critical working remote is for my own livelihood. I'm glad we can help others accomplish the same."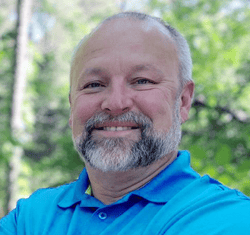 Derek said everyone has taken on new tasks this year. "I even helped train a new employee," he said. Derek recently took on the task of training a new project manager. A challenge he said anyone on the team would have gladly accepted, even during the pandemic. "I love my work family. Anyone of us would have helped out a newbie on the team because we support each other no matter what."
READ NEXT: Behind the Scenes with C Spire Essential Workers