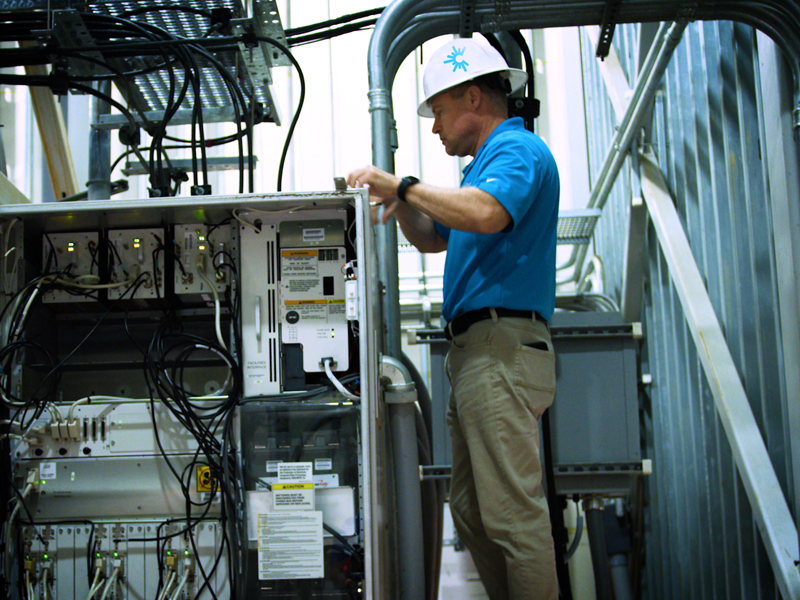 The C Spire wireless network never sleeps, and judging by our pace of network enhancements, maybe our techs don't, either.
During 2022, we deployed network upgrades to well over 300 cell site locations, providing enhanced LTE and 5G capacity and coverage throughout C Spire Country. Nearly every day another pocket of our area sees increased speeds for browsing and streaming media, and the comfort of continually upgraded coverage.
Just in the first half of December, we've turned up new 5G cell sites in Beaumont, Crowder, Gautier, Gulfport, Hurley, Marks, Merrill, Oxford, Pass Christian, Pearlington, Perkinston and Wiggins.
Catch up on all the big enhancements to the C Spire wireless network in 2022.
Wireless Network Updates: Pine Belt, Gulf Coast and more
The Pine Belt region of southern Mississippi has been the focus of several recent wireless network enhancements, especially along U.S. Highway 84/98 from Laurel and Hattiesburg to Natchez.
Network upgrades completed in Madison, Vicksburg and more
Fifteen thousand cars pass through the Hwy. 51 and Hoy Road intersection in the heart of Madison every day. Now they'll see stronger wireless signals while traveling to work, home and shopping.
Mississippians love their smartphones. That's why your network matters.
In Mississippi, we spend more than five and a half hours on smartphones every day. That's 35 percent more than the global average—and it's also why we constantly monitor the C Spire wireless network.
How AI and network enhancements are crushing the 'digital divide' at schools across C Spire Country
Students aren't the only ones learning at schools across Mississippi these days. Behind the scenes, C Spire engineers studying the wireless network in real time have noticed usage demands increase at cell sites near school campuses around the state.
Check out our other network enhancements, covering areas of the Delta, McComb, Hattiesburg, Warren County, Lauderdale and Neshoba counties, and the Gulf Coast.
Keep up with more C Spire network news here and learn more about C Spire wireless here.