The state's future is at stake. From our children to our economy, everything is on the line when it comes to a lack of computer science education in Mississippi schools. C Spire recently launched the "Mississippi's Future Can't Wait" campaign with a powerful TV commercial showing the negative impact of being behind other states who are teaching computer science in schools. The campaign's goal is to bring computer science education to all Mississippi public schools.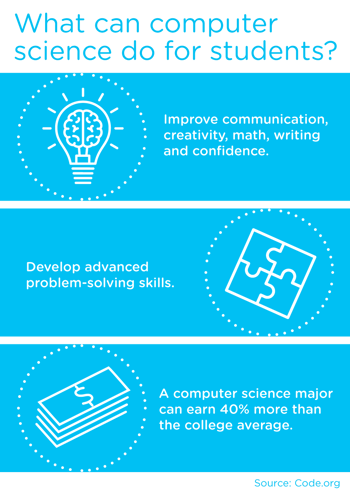 Computer science is at the core of most jobs today and those of the future. Yet only 47 percent of our public schools teach computer science. Without a trained computer science workforce, businesses pass Mississippi by. Thousands of jobs are lost to other states, and our children grow up with weaker skill sets, lower income potential and fewer job opportunities.
Not on our watch
C Spire is bringing before state leaders a bill that calls for every school to teach computer science – and we need you to make that happen. The bill will soon be introduced in the Mississippi House and Senate, where our policymakers will vote on it. To keep up with the bill's progress, check out this Legislative Tracker on ourMSfuture.com.
What has C Spire done?
Since 2015, we've put countless hours and over $3 million into growing computer-science education in Mississippi. We've built awareness of the growing need for computer science education among students, educators, institutions, advocacy groups, policymakers – and anyone else who will listen.
Through the C Spire Tech Movement, we've helped pioneer computer-science education efforts in our region, with initiatives like Base Camp Coding Academy, C Spire Software Development Pathway and more. Our work doesn't end with this bill, but more voices means we can accomplish a lot more.
Stand with us
Join C Spire in telling state legislators to support the bill bringing computer science education to Mississippi schools by texting FUTURE to 50457 or visiting ourMSfuture.com.