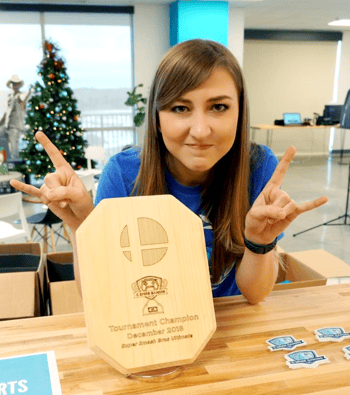 C Spire System Analyst Jeana Smith is known for being efficient. Her motto? Work smarter, not harder.

When she recently tackled the tedious task of pulling together data for an extensive research report, she did it in typical Jeana fashion.

"I wrote code that would write code for me," she said with a laugh. "That was pretty fun. I realized that I could write code that would gather a lot of the data for me and then also write code for itself to generate the report."

The 6-year C Spire team member started as an entry-level software developer and quickly moved her way up to System Analyst. Now her research and recommendations inform C Spire's next steps in developing the My C Spire app and other key software.

Jeana is a self-described adventurer, admitting to swimming with sharks on four different occasions. "Some were on purpose and others were not,"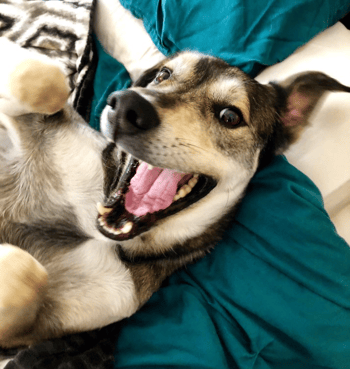 she said playfully. "But that's probably what I like most about technology – it's always changing and evolving. There's always something new to discover or explore. It appeals to my curiosity instincts."
In her free time, she plays video games, spends time with her husband Micah, and walks with her two rescue dogs – Zelda and Kirby. "I also dabble in graphic design and web development. My small side project is called 'Best OK Designs,' and I've designed logos, T-shirts, posters and websites for bands, charity events and businesses."
One of the hobbies she most enjoys is being an officer for the C Spire employee-run Gaming Club. "Being a company full of technology enthusiasts, we formed the group as a way for the C Spire team to connect over our mutual love of gaming and technology," she said. The club began a little over a year ago with 16 attending the first meeting. At the most recent event, she's proud to report that more than 115 attended.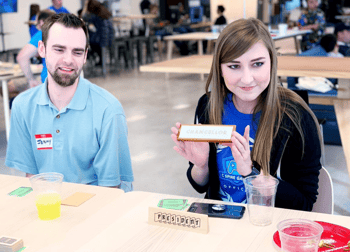 "I love working at C Spire," said Jeana. "It's the kind of environment where you can flex your tech muscle and implement creative solutions for your projects. C Spire's also a place that pours into its community. Mississippi is regularly listed as lacking in health, education and technology like broadband connectivity. By working for C Spire, I get to be a part of advancing Mississippi with C Spire TechMVMT programs like the C3 Coding Challenge that invests in students, or the Rural Broadband Consortium, which is working to bring broadband to rural areas."
C SPIRE CAREERS
Are you passionate about serving customers and the community? Eager to learn, innovate and grow? If you're ready to make your mark on the world of technology, C Spire is the place for you. Learn about career opportunities here.